Jazz Dance Classes – Street, Funk, Lyrical and Modern Jazz
Regularly updated schedule for all Amar Colony, Delhi classes is available
at: Delhi Dance Classes Schedule.
Class Times for Jazz:
1. Saturday and Sunday – 11 am to 12:30 am – Improvers – ENROLLING
2. Tuesday and Thursday – 6:00 pm to 7:00 pm – Beginners – ENROLLING
Fee for Jazz Dance Classes (3 hours every week)
Monthly – Rs.3000
Quarterly – Rs.9000 Rs.7000 (saving of Rs.2000)
Half Yearly – Rs.18000 Rs.12000 (saving of Rs.6000)
Yearly – Rs.36000 Rs.20000 (saving of Rs.16000)
 Classes (2 hours every week)
Monthly – Rs.2500
Quarterly – Rs.7500 Rs.6000 (saving of Rs.1500)
Half Yearly – Rs.15000 Rs.10000 (saving of Rs.5000)
Yearly – Rs.30000 Rs.18000 (saving of Rs.12000)
 Jazz originated from vernacular African dance that was brought to America in slave ships and is closely also associated with the origin of Jazz music in Orlando, America. Jazz in the modern day and age is probably one of the best forms of dance to begin dance training in. It is widely diverse and can constitute bits and pieces of ballet, modern, hip-hop, lyrical and Latin styles into an urban funky style. Every individual can bring his/her own personality to Jazz and helps evolve the style as have done many known choreographers over the years. A few examples are George Balanchine, who was originally a ballet pioneer but experimented with Jazz and contributed immensely to this dance form. Another example is Bob Fosse who was a theatre choreographer who won 8 Tony awards and has also helped shape what we know as Broadway-style Jazz today. Katherine Dunham, Jack Cole and Jerome Robbins are a few other remarkable contributors amongst many others who have shaped the Jazz form of dance.
Variations:
1. Street Jazz: Attitude and a street style dance performed on pop music is what is called street Jazz. Although it doesn't have hip-hop vocabulary, it does constitute hip hop style dressing in loose clothes and Jazz sneakers, caps or other head wear etc.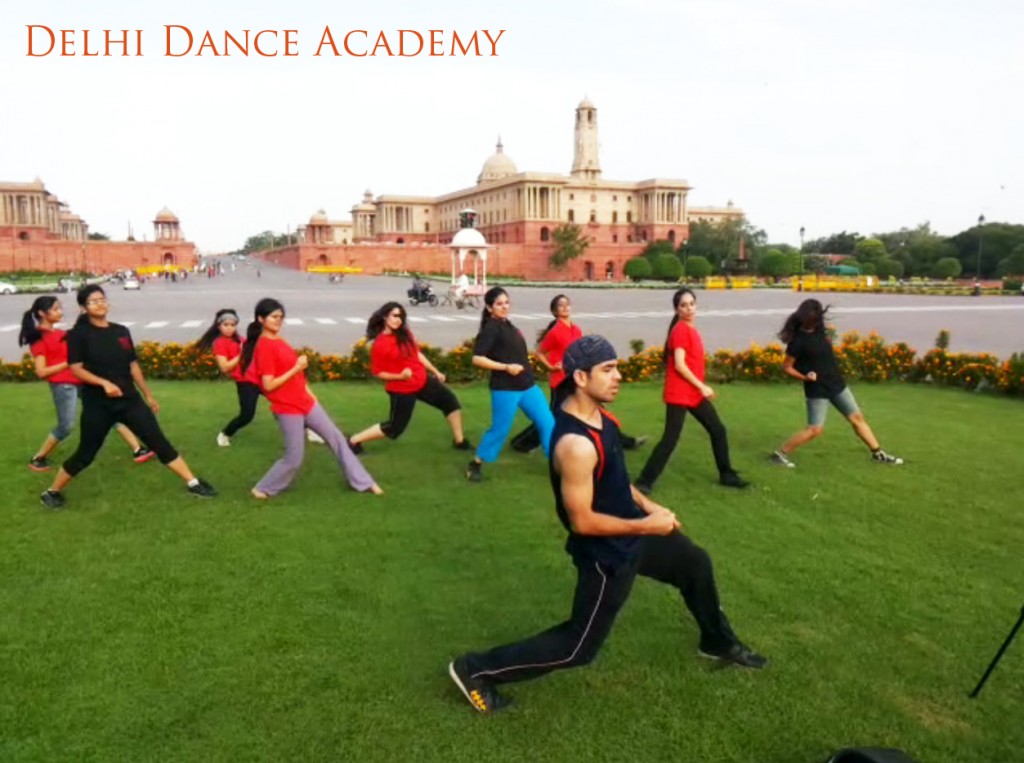 2. Funk Jazz: This style of dance takes inference from Jazz Funk and Hip Hop but is different in that it is more powerful, dynamic, fast-paced and easier to relate to.  The aim of this form of dance is to keep the fun alive while allowing you to develop your own personal style.
3. Contemporary Jazz: Its an expressive and graceful yet dynamic dance which choreographed on the lyrics of the song. Lyrical Jazz includes Ballet and Jazz techniques and inferences from the modern contemporary style.  The moves are natural and sometimes very technical.
4. Broadway Jazz: This genre of dance experiments with different qualities and levels of movement, which is a very advanced way of understanding dance. The popular techniques include Limon, Horton, Graham, Cunningham and Release techniques. It includes improvisation in which students have to interpret the music in their own way and give their own personal touch to Modern Jazz.  Students develop a deeper knowledge of movement qualities including swinging, sustaining, percussive, suspending, vibrating, collapsing, releasing and rebounding. 

Got anything to say? Go ahead and leave a comment!
Google Plus - Delhi Branch




Dance Away that Flab
Can't decide between the gym and dancing to lose that extra weight or to stay fit in general? Here's a list of dance forms taught at Delhi Dance Academy with the average calories burnt in 1 hour:

Zumba: 500-1000
Aerobics: 500-800 Jazz Contemporary: 400-600
Bharatnatyam: 400-600
Hip-Hop: 350-550
Belly dance: 250-450
Bollywood: 300
Salsa: 200-300

These numbers vary with your body weight and the amount of effort you put in.

How can I lose weight?
You lose weight when you consume or burn more calories than you take. Burning 3500 calories means you lose 1 lbs or 450 grams (almost half a Kilo) of weight.

In other words, if you cut 500 calories from your diet each day or burn 500 calories working out or dancing, you would lose 0.45 kgs in a week. :)

At Delhi Dance Academy we can also talk to you about your daily diet and recommend changes to help you lose weight.
Delhi Dance Academy has been featured on
24 x 7 News Channel
as one of Delhi's best dance institutes. 
We have made recent appearances on TV Channels like
BBC, Aajtak, 
E TV, NHK World, MTv and NDTV Goodtimes.
 We are among the top 50 activities to do while in Delhi by
TripAdvisor
with excellent reviews.
DDA remains one of Delhi's most sought after dance academies - The Hindu
Delhi's Top 5 Places to Learn Hip Hop, Popping and Locking - HT City, Hindustan Times
Belly Dancing Classes That'll Help You Ace The Art - HT City, Hindustan Times
Top 5 Places to Learn Bollywood Dance in Delhi - HT City, Hindustan Times
Delhi's Best Places to Learn Dance - Delhi Times, Times of India
Zumba at Delhi Dance Academy, I must confess, leaves me panting and exhausted - Business Standard
Shaadi Poori Filmi Hai (Article on Wedding Choreography) - TFL Magazine
Namaste India Dance Workshops - Editor's Pick - Timeout Delhi Magazine
The Top Place for B Boying, Hip Hop, Funk Jazz and Zumba - Hindustan Times main newspaper
Gymnastics Classes by Arman Safa Khan - Timeout Delhi
Shall We Dance? Director Arjun Sandhu interviewed by HT Mint
11 Unusual Things To Do In Delhi by About.com
Top 10 Things to Do In Delhi by Guardian UK
Latest Schedule of all Batches in Delhi is available at: Latest Dance Classes Schedule Delhi
Latest Schedule of all Batches in Gurgaon is available at: Latest Dance Classes Schedule Gurgaon
D
D
A

I
N

T
H
E

P
R
E
S
S